The Benirschke Perinatal Pathology Award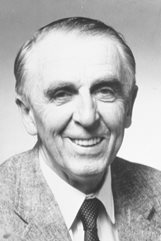 This award will first be presented at the Spring 2020 Society for Pediatric Pathology meeting, and then every spring and fall thereafter.
The award is open to any presenter including medical students, pathologists-in-training, junior or senior pathologists, and clinical or basic science investigators. No formal application or nominations are necessary. The Awards Committee will choose the award based on the abstracts submitted and their presentations.
Click here to read the press release about the Benirschke Perinatal Pathology Award

The Benirschke Perinatal Pathology Award Winners
| | | |
| --- | --- | --- |
| Year | Name | Title |
| 2010, Fall | W. Tony Parks, M.D., Magee-Women's Hospital University of Pittsburg Pittsburg, PA | LAIR2-positive extravillous trophoblast migrate to the implantation site and invade maternal decidual vessels. |
| 2011, Fall | Monique De Paepe, M.D., Women and Infants Hospital Providence, RI | Resilience of the human fetal lung following stillbirth: Potential relevance for pulmonary regenerative medicine |
| 2012, Fall | Karen Chisholm, M.D., Stanford University Stanford, CA | Diagnosis of congenital CMV using PCR performed on formalin-fixed, paraffin-embedded placental tissue. |
| 2013, Fall | Csaba Galambos, M.D., Children's Hospital Colorado Aurora, CO | Histologic evidence of intrapulmonary anastomotic vessels by three-dimensional reconstruction in severe bronchopulmonary dysplasia |
| 2014, Fall | Rebecca Lee Linn, M.D., McGaw Medical Center of Northwestern University Chicago, IL | Adherent basal plate myometrial fibers (BPMYO) in the delivered placenta: a risk factor for development of subsequent placenta accreta |
| 2015, Fall | W. Tony Parks, M.D., Magee-Women's Hospital University of Pittsburg Pittsburg, PA | Vascular-mediated preterm birth is associated with subclinical atherosclerosis and cardiovascular risk factors after pregnancy. |
| 2016, Fall | W. Tony Parks, M.D., Magee-Women's Hospital University of Pittsburg Pittsburg, PA | Maternal Prepregnancy Obesity and Maternal Vascular Malperfusion of the Placenta: a Study of >10,000 Recent Deliveries |
| 2017, Fall | Ona Faye-Petersen, M.D., Univeristy of Alabama at Birmingham Birmingham, AL | Placental Microbiome, Cord Blood Microbiome, and Meconium Microbiome Are All Distinct at Term |
| 2018, Fall | Michal Leckie, University of Ottawa, Ottawa, Canada | Utilization of a synoptic report to improve placental pathology examination |
| 2020, Spring | Crystal Bockoven, MD, NorthShore University HealthSystem, Evanston, IL | Magnetic Resonance Imaging: Retrospective Analysis of in Vivo MRI and Placental Pathology |
| 2020, Fall | Linda Ernst, MD, NorthShore University HealthSystem, Evanston, Illinois | Formulating a Meaningful and Comprehensive Placental Pathology Classification Which Addresses Multiplicity, Grade and Temporal Distribution of Lesions |
| 2021, Spring | Jim Wright, MD, PhD, University of Calgary, Calgary, Canada | Characterization of vitelline vessel remnant (VVR) circulation in the umbilical cord and documentation that VVR-derived funisitis is a sensitive and specific predictor of histological evidence of amniotic fluid infection.  |
| 2021, Fall | Tsz Chu, University of Toronto, Toronto, Canada | Association of Placental Pathology with Growth Arrest Line Formation in Fetal Growth Restriction |
| 2022, Spring | Jefferson Terry, MD, PhD, BC Children's Hospital, Vancouver, BC, Canada | Placental Interferon Signaling is Involved in Chronic Intervillositis of Unknown Etiology |